After reading how several Silk Naturals' forum users ordered foundation from Lucy Minerals, I decided to purchase several foundie samples out of curiosity. I was attracted to the "anti-oxidants" added to the foundation. They have several formulas for different skins. One has Oil Control with Silica and Oil Control with Calcium Carbonate as well.
I ordered Golden Medium and Caramel in the original and Lucy Light formulas.
The "Original" formula
has the following ingredients: Ingredients~zinc oxide, titanium dioxide, mica, magnesium stearate, iron oxides, allantoin,
Apple Poly® polyphenols
, trans-resveratrol,
green coffee bean extract
, magnesium ascorbyl phosphate.
Lucy Light formula
: zinc oxide, titanium dioxide, mica, magnesium stearate, iron oxides (recommended for those allergy-prone and cannot tolerate topical Vit C & allantoin)
The website:
http://annelangguth.vpweb.com/Foundation-Shades.html
Each sample packet was US$1.50. Shipping is "free" for the packet samples.
The order was placed on 1 July and received today 14 July (processing time is somewhat long).
Came in a personalised envelope (nice touch, cute, but I'm neither eighteen nor twenty-eight
).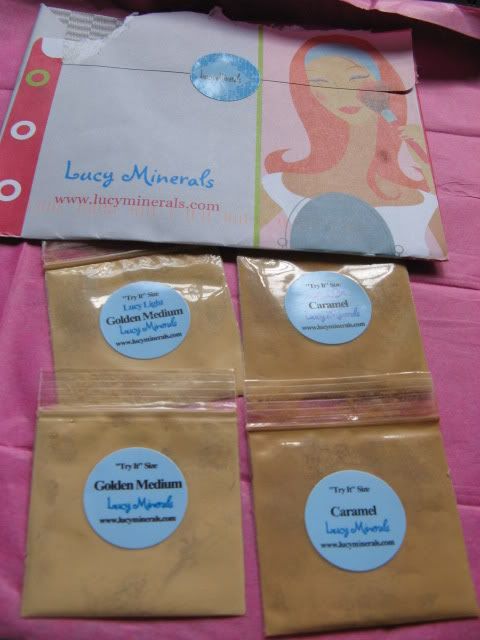 Thank you card and ingredient list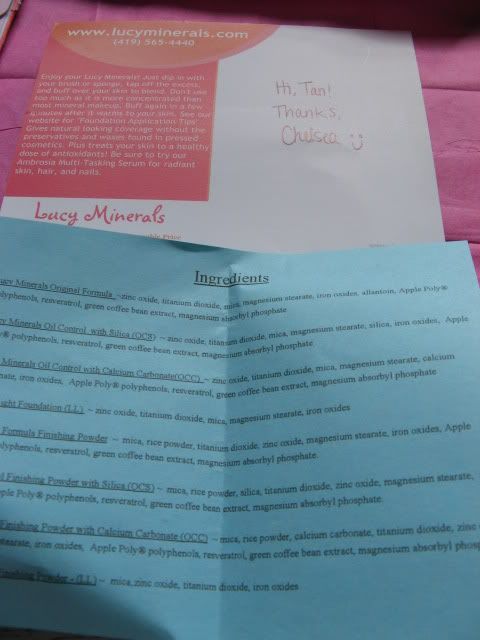 (my opinion: these 2 items are generally a waste of paper, costs, environmentally unfriendly as well. Some might like the gesture but for me, since it's an internet order, whatever information I required/ will require, like ingredients, would have already been read by me before ordering. I can always check online again if I need the info once more. As for the ingredients-list, apparently it's a FDA requirement - according to what Karen posted on the Silk Naturals forum)
For reference: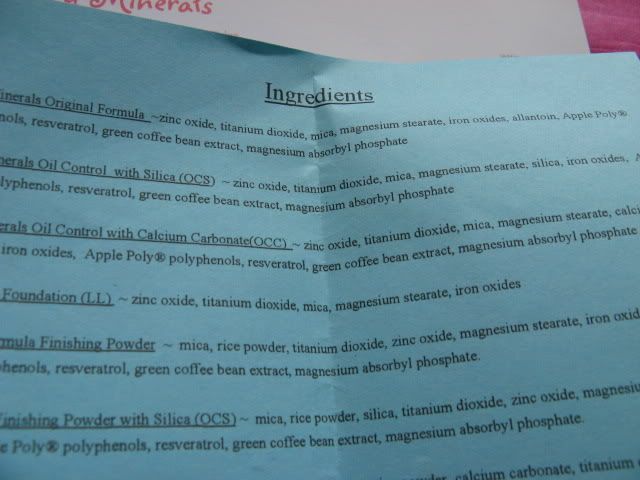 Swatches on my underarm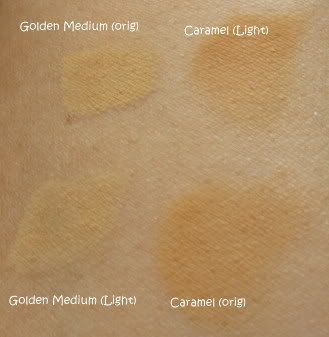 I just had a facial with mucho extractions yesterday, so I'm not going to put anything new on my face until my skin heals.
As per their website, Golden Medium is supposed to be a yellow-based medium shade; Caramel - deeper golden tan shade.
Their Golden medium, based on the swatch, doesn't seem to be as dark as Lumiere's nor with that much yellow in it. Caramel, however, is very peachy on my skin. Not sure if that will work. But it might work for me post beach holiday.
Will try them in a couple of weeks when I get back