Update: New FOTD, after a super long hiatus of 6 months. Haha. This was when I was experimenting with colours- which resulted in the heavy make-up!
Also as a result of boredom from studying for the exams..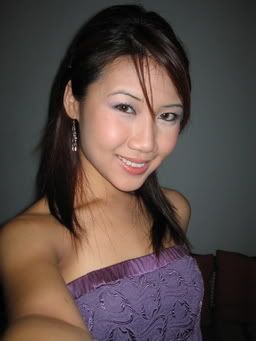 Eyeshadow - KP trio
Concealer - Shu Uemura concealer
Loose Powder - Red Earth
Blush - Bobbi Brown Clay Blush
Lips - Bobbi Brown Sugar lipgloss
Mascara - Can't remember ... probably Maybelline Volume or something!
Ok now back to the books.... there goes my few minutes of entertainment!!