9/12
Finally got my actual day photos from the photographer! Just want to share some photos of my pretty sisters, their makeup were done by the wonderful MUA Angel Chua! I think they look even prettier than myself! Especially my blood sister, Michelle, (first of the left) who was absolutely glowing! My own makeup was done by Jessie from my BS Sattine.
My favorite photo of myself, hee. :D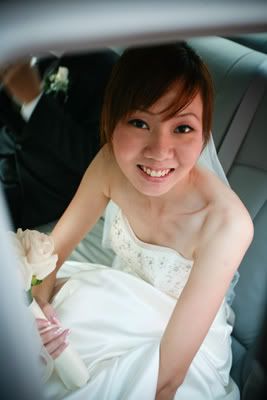 and this is the night makeup, also by Angel.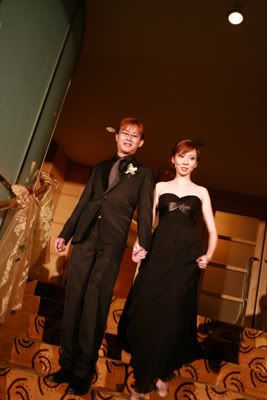 the MTM evening gown was modeled after Evangeline Lily's best dressed gown for the Prime Time Emmys.
***
17/10
Photo from my pre-wedding shoot... somehow I feel the makeup makes me look a little too old for my age... my future SIL disagrees but I think you ladies will be a better judge so do let me know your honest thoughts please!