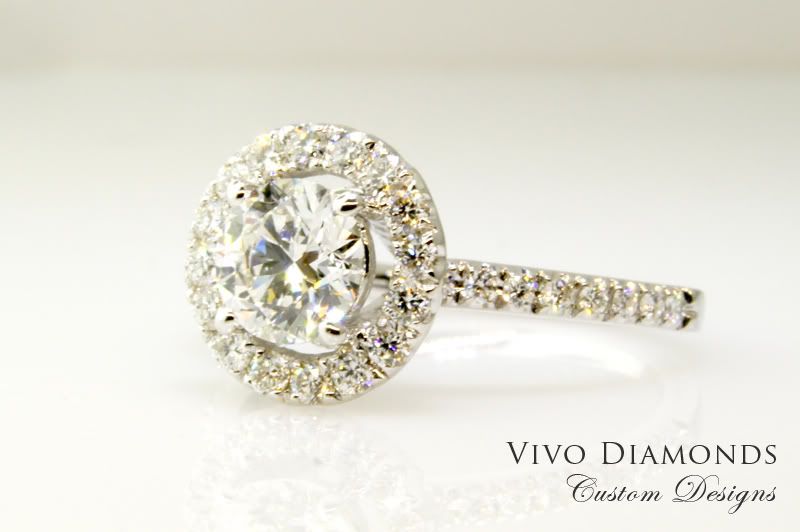 My fiance purchased my engagement ring from Vivo Diamonds and it's stunning, if I do say so myself! I absolutely love it and kept getting compliments on it.
I went to Vivo Diamonds with my then boyfriend several months before he made the purchase. We looked at settings and generally got an idea of what styles I liked. The salesperson was so incredibly helpful and let me try on nearly every setting in the store. Bless his heart!
After that, I was not involved in the final decision-making/purchasing of the ring, but they guided my fiance through the rest of the process. He had nothing but great things to say about them. My fiance was pretty well educated about diamonds before going to them, and they were very receptive to that, showing him only stones that met his specific criteria. Together, they found the most amazing diamond.
The ring turned out beautifully, the diamond is exquisite, and I truly couldn't be happier!