I visited this restaurant few weeks ago...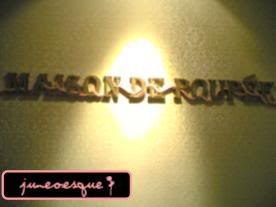 Located at Armenian street. Its a Bistro and Boutique concept.
This is the interior of the place.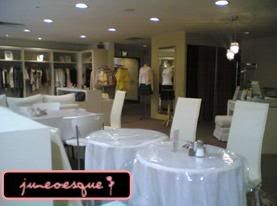 They have a side which is the boutique...

and the other side which is the bistro....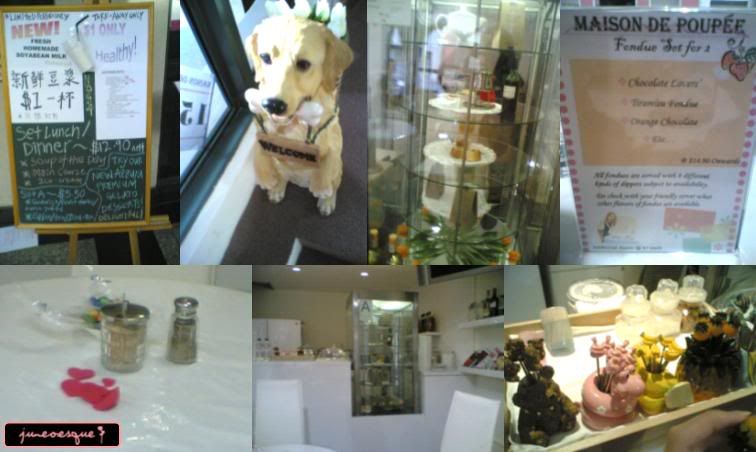 According to the owner, they have different kinda fondues there. Tiramisu, cheese, chocolate, etc. that just got me SO interested. Most importantly, they're reasonably priced! Only about $14+ per pot. Swiss Culture's one is abt $30+ or $40+ per pot? But also gotta note that for Swiss Culture the pot is much bigger you can have dippers like beef cubes and sausages aside from bread.
The first pot of fondue that arrived was the cheese fondue....
Each pot of fondue comes with 8 small dishes of dippers. In our case she gave us 7 dishes of bread cubes and 1 dish of cherry tomatoes. It was YUMMY!! very nice!! much cheaper den Swiss Culture for sure.
den came the chocolate one..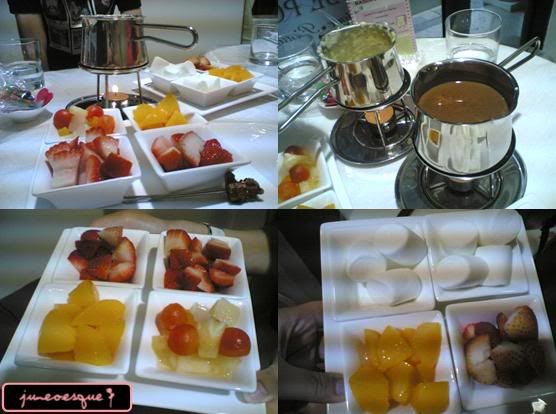 The dippers for the chocolate fondue includes strawberry, peach, fruits cocktails and marshmallows. The chocolate was too watery and not hot enough. Overall i wouldnt say its nice.
Sadly they were out of the tiramisu one.
Overall i recommend the cheese fondue!