For sale only. Strictly no trades.
Prices inclusive of normal postage.
Registered postage (additional $2.25) highly recommended.
$1 off for immediate payment within 2 hours.
Sold items will be removed.
Thank you!
If interested, do PM or email me at buzzin.buy(at)gmail.com
BNIB HVV Embellished Stud Tunic in Nude
Price: $27
Description:
Manufactured by Her Velvet Vase
PTP: 14.5 ? 17 inches, Length (back) 32 inches; (front) 23 inches
Model is UK size 8, 170 cm
?Made of quality linen. Intricate embellished detailing. Hook button closure. Tiered; asymmetrical hem. Inner lining: non-sheer?
Unworn, unwashed, just received via backorder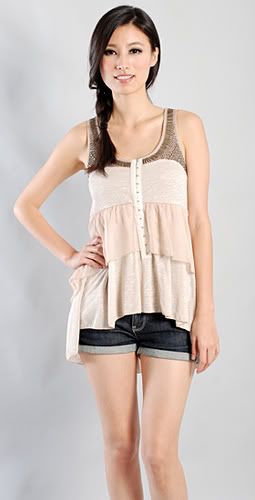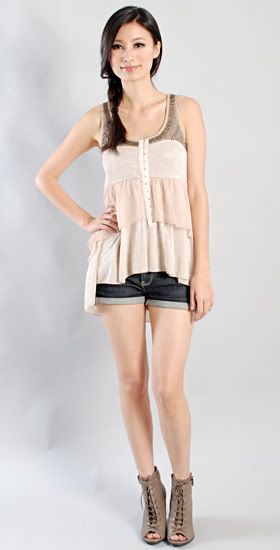 BNIB Catwalkclose Chiffon Toga Top in Monochrome
Price: $25
Description:
Manufactured by Catwalkclose
Width from armpit to shoulder (the side with no sleeve, to the shoulder with sleeve [elastic]): 15"-18", Length: 26"
?This piece has been a hot favourite among everyone. Everyone who has seen this loved the design & print! Those who have our chic highwaisted shorts, don?t miss out this top, it?s a perfect match with the shorts. Made of chiffon. Top is double lined. Sleeves are not lined for the subtle sheer effect. Shoulder area elastic.?
Unworned, unwashed.