Selling HH Pleats Loving 3/4 Chiffon Maxi Dress (
Rose
) -- $29 mailed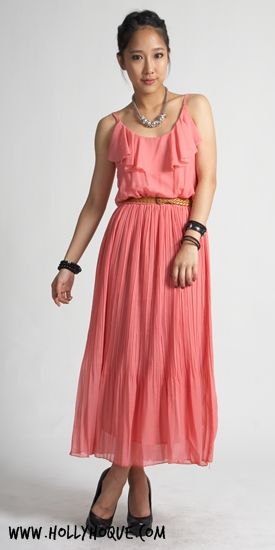 A very sweet piece which I really adore. Such a pity that it's rather loose on me at the top as I personally prefer more fitting clothes (for a guide, I'm UK 4/6, 1.55m) Colour is true as shown in the picture above and I must say this colour really cheers a person up.
Am selling it off at
$29.00
for normal postage.
Unwashed, still brand new in bag with the HH exchange tag.
Interested parties can
leave me a comment
for any enquiry or PM me! ?