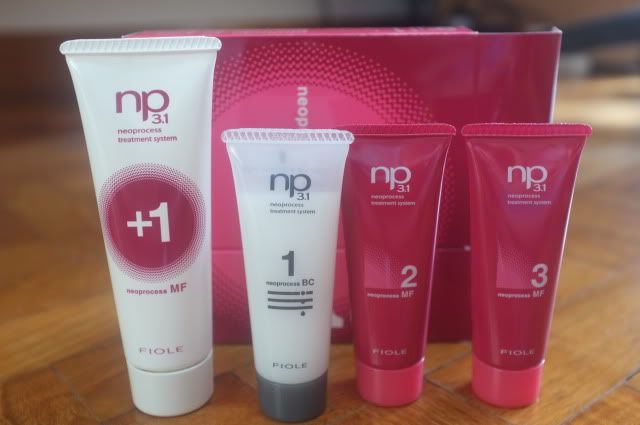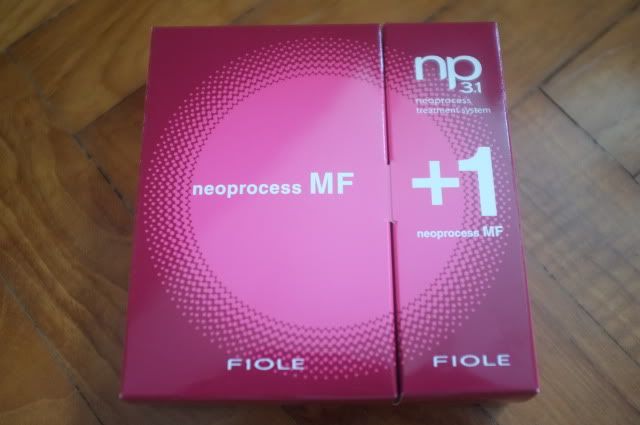 Fiole Np3.1 Intensive Hair treatment
Benefits:
- Patented formula, rapid repairing and moisturing
- Deep effect to hairy root, back to natural and smooth
- Containing four products, enough for several months usage
How to use:
1 box of NP 3.1 Treatment contains 4 kind of product which label to 1, 2, 3 and Plus 1
- Step 1 (25g) : Shampoo & Towel dry hair, no need to use conditioner
- Step 2 (30ml): Apply part 1 on your hair, gentle massage 2-3 minutes, leaves for 15 minutes and then rinse, no need to use shampoo
- Step 3 (25g): Towel dry hair and then apply part 2 on your hair, gentle massage 1-2 minutes, DO NOT RINSE
- Step 4 (50g): Apply part 3 on your hair. Leaves for 20-30 minutes. Rinse thoroughly, no need to use shampoo
* Plus 1 is a deep moisturizing conditioner, it can be use as a hair treatment conditioner. Use Plus 1 at using NP 3.1 Treatment 7 days after, use it as conditioner, it's use to maintain the result of NP 3.1 treatment. Use only small amount to condition hair. After-which, use every 2-5 days as per normal conditioner.
Suitable for:
- All hair types and any length for both women and men.
- Dry frizzy hair. The red series is more moisturizing than the blue series.
- Personal use at home (for those steps that required to leave on the treatment on the hair, you can use a towel to wrap the hair. Or you can use a shower cap over it. Very fuzz free!)
Price - for the whole series at S$55 (inclusive of the after-care treatment conditioner)
Retail at Salons with just the conditioner (PLUS 1) itself is already at S$30.