Do you still squeeze your toothpaste everyday?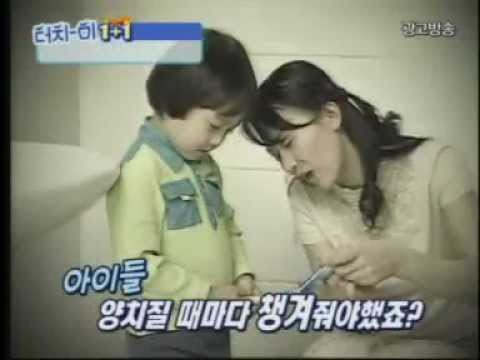 For more info, visit us at:
Originally from Korea
Do you still squeeze your toothpaste everyday?

Now, you can choose to have a hassle free morning and night. Good news for the housewives and every member at home. It's really easy to use and convenient for everyone at home, from young to old. Also, have pride with it for providing a pleasure stay to visitors visiting to your home.

Touch Me toothpaste dispenser is a product originally designed and manufactured in Korea.

Why Touch Me toothpaste dispenser?
1. No hassle in squeezing toothpaste (especially when toothpaste is running out soon)
2. Easy to use. Just one push operation with your toothbrush. Dispense quickly, no hassle.
3. Keep bathroom/basin clean and tidy. Come with toothbrush holders (hold up to 5 toothbrushes). Beautify your bathroom - classy and glossy design, 'hotel' feel.
4. Super easy installation, no battery required. Strong adhesion tape.
5. Hygienic. Toothbrush has no contact with the unused toothpaste. Toothpaste dispense on toothbrush.
6. Economical. No wasted toothpaste. It uses till the last drop of toothpaste.
7. Original Korea made product
Selling Price: SGD23.90
(Buy 2 items and above, enjoy FREE delivery)
- Ready stock available in Singapore now.
- Next stock replenishment will take 1-2 weeks to arrive in Singapore.
- In case of out of stock, waiting time from order confirmation to receipt of items is estimated to be 2-3 weeks.

Include:
One toothpaste dispenser. (Made in Korea)
One toothbrush holder - hold up to 5 sets of toothbrushes. (Made in Korea)
PDF file in English version - Installation, Operating guide and Cleaning steps, exclusively from OKfbstore.*Note: Materials/ Manual for Korea made products are usually all printed in Korean language.*
Color options:

2 Colors: White/ Maroon
Shipping:
- Singpost Delivery Service:
Normal - SGD1.50
Registered Mail - Additional SGD2.50 on normal postage
- Buy 2 items and above, enjoy FREE delivery.

- Free delivery options:
Door to door delivery. Appointment made with Okfbstore.
Free Registered Mail delivery
- Dispatch items on NEXT WORKING DAY.
(Note: Working day is from MONDAY to FRIDAY)
Payment:

- DBS/OCBC Bank Transfer
DBS Savings Account - 120-3-002729
OCBC Savings Account - 537-9-019044
- Please email or PM us after bank transfer, indicating your name/nickname. This help us to trace the record easily.
- Order is confirmed once we receive your payment.
How to Order

- Email us:
[email protected]
- Or, sms to our no.: 9760 1103