Do you get blisters and pain from wearing your shoes like i do? Or do u face the problem of having a slightly bigger feet size than the other side?

I tried using my friend's and it works well for me and so i have decide to do a MO for shoe expanders that are made of solid pine wood with metal shaft. All u have to do it just to fit the expander in to your desired shoe and leave it there overnight.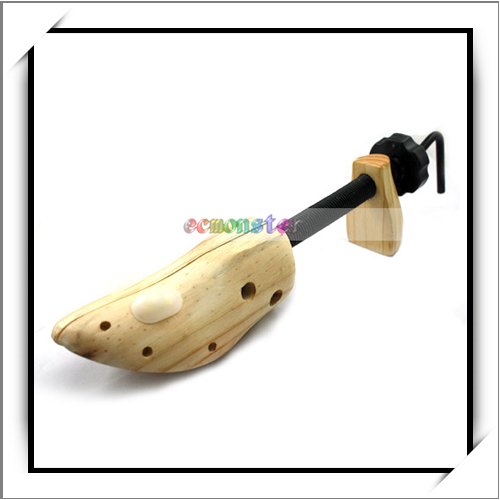 Features:
1.Made from solid pine wood with metal shaft
2.Can

stretch both length and width

of shoe
3.Comes with

4 plastic inserts

to stretch small areas of the shoe
4.

Fit shoe sizes from 5-10

Price:
1 pair : $39.90

Normal Postage:

1 pair: $3

Registered postage(recommended): Additional charge of $2.25

on top of the normal postage fee

If you are interested, you can email me at

[email protected]

*****How to order*****

Once you have decided on the item(s) which you would like to purchase,

(1) Leave us a comment OR email us at

[email protected]

(Highly recommend that you email us directly)

(2) Please include the following in your comment OR email

(i) Name of item

(ii) Email address

(iii) Transaction number

(iv) amount transferred

(v) your nick

(vi) Indicate whether you are opting for Registered(highly recommended) or Normal postage

(iv) Your address

A response will be mailed to you on the availability of the item(s). We will definitely respond to your comment/email, so please check your junk mailbox or email us again if you do not receive a reply from us

(Do add

[email protected]

in your contact list so that our mails will always go to your inbox).

Payment of purchases can be done via ATM transfer, IB. The bank acct number would be

130-29480-4(POSB savings)

Important (pls read!): To ensure that your item is secured, please ensure payment is made asap upon confirmation.

We will release item(s) to customers who make payment first (This is due to the rising number of dead buyers).

A full refund will be made to you should the item that you made payment for is out of stock. We seek your understanding regarding this =)

Enjoy shopping!

Thanks!