Every woman needs a spare shoe in her bag. How often have we cried for a comfortable shoe when our high heels cause our feet to ache and our new shoes give us nasty blisters?
At 70 grams, our rollable shoes can fit into the smallest corner of your bag and save your feet from disaster.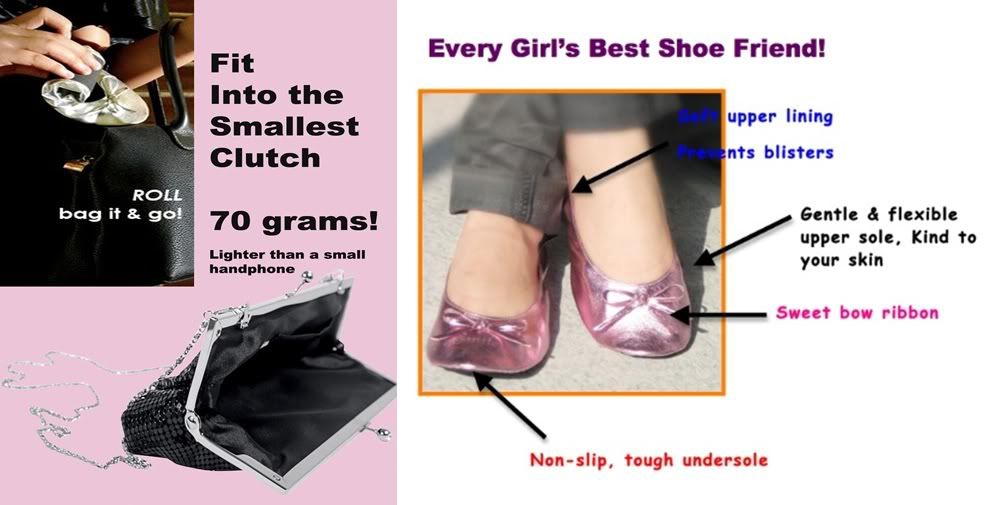 How to use:
Roll or fold our rollable shoes and keep it in the small carrier provided.
Tuck it away in your handbag.
When needed, remove your high heels and keep them in the larger carrier bag.
Unroll your rollable shoe and put them on. Easy as ABC!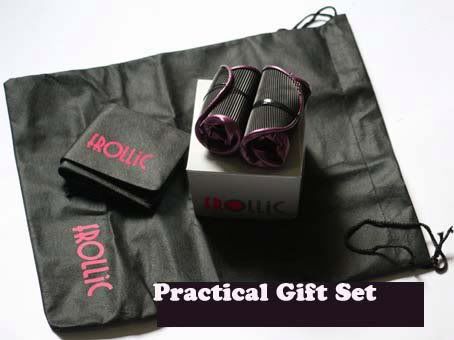 Pretty Gift Box comes with shoes, 1 small carrier for rollable shoes,1 large carrier for high heels or pumps.
There are currently 9 colours available:
Online price: $16.90 per pair ONLY
How to order
Simply PM me or email
[email protected]
your
Name:
IBank Nick(if applicable):
Item Details (Size (XS, S, M, L), Quantity , Colour):
Handphone Number:
Amount Transfered:
Ref Number:
And transfer the Full amount to POSB SAVINGS 129-08743-9
For ATM transfer, please take a picture of the receipt and email it to
[email protected]
for verification
There are 2 methods of collection:
Pick Up Point: Collect at
[email protected]
Marina Square #03-367 Tel: 63365245
OR Registered Mail at an additional charge of $2.50/pair
Grab a pair of Frollics now! For comfortable blister-free feet anytime, anywhere.
Like our
Facebook
page now!