Hi!
1) I'm selling off a brand new red skater dress (never been worn before & still in its plastic bag
) for $22 (with normal mail).
The measurements should be taken as a gauge but is as follows:
Shoulder: 12"
PTP: 16"
Length: 30"
The material is polyester, and slightly stretchable and comes with a concealed side zip.
2) Selling TCL's Duo Chained Loafers in Black (Size: 36) for $20!
The measurements of the insole as according to their website: 9.25"
It's a lovely pair of shoes: suede material + gold chain + a relatively thick sole. But unfortunately it's small for me):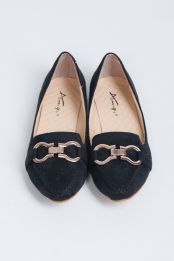 If interested, you can email me at
[email protected]
(: Thank you