BEEFCAKE PREORDER 1
End Date: 31st March 2013, 6PM
Link:
BEEFCAKE CLOTHING. : Preorder 1
AMAZINGLY LOW PRICES ONLY FOR PRE-ORDERS!
Price will revert back to in-stock prices for non-preorder customers!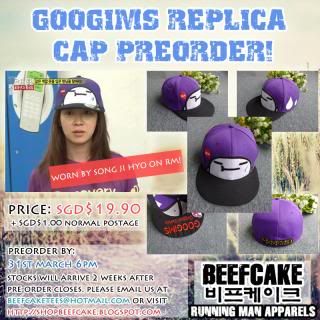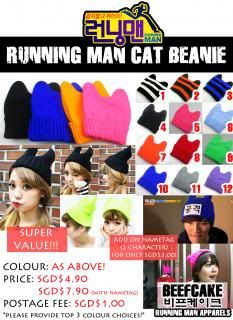 ORDER FORMAT
Please send a email to
[email protected]
in the below formatt.
EMAIL SUBJECT: BEEFCAKE PREORDER 1
1) NAME
2) CONTACT
3) EMAIL
4) MAILING ADDRESS
5) ITEM:
6) COLOUR CHOICE 1:
7) COLOUR CHOICE 2:
COLOUR CHOICE 3:
9) QTY:
TERMS & CONDITIONS
- Please provide at least 3 colour options for the Running Man Cat Beanie
- In the event preferred colours are sold out, we will contact you for alternative available colours. If you do not accept, full refund will be provided.
- Full payment is required in order for your order to be processed.
- Orders without payment made before closing date will be deemed as void and cancelled
- Stocks for pre-orders will arrive approximately 2 week from the closing date in Mid-April.
- Once order is placed and payment is made, order is non-cancellable and non-refundable.