Need a personalized gift urgently for a birthday and he/she is a running man fan? Here we are! We accept urgent orders and all orders will be mailed out within 3 days, just in time for your last minute gift shopping!
Hurry!
Visit us:
Http://shopbeefcake.blogspot.com/
Been catching all the episodes of Running Man and been wishing that you have all the essentials materials so that you can start running like mad with your friends?
Inspired by Running Man (런닝맨), BEEFCAKE is proud to present the new arrival of a customized Running Man Nametag Tee that is specially tailored to your preference of design and made with love in SG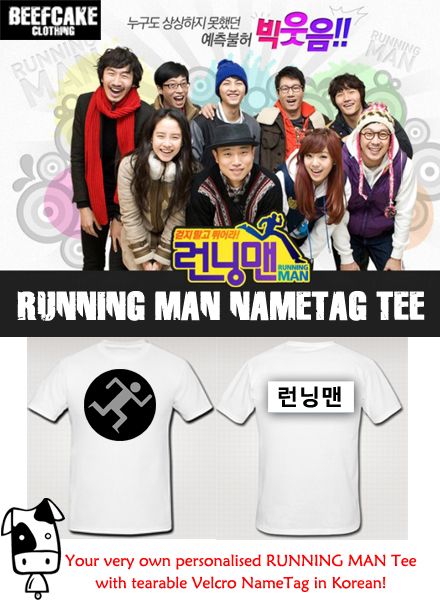 Get trendy with our Running Tees that comes together with your personalized Velcro Nametag. Our tees are ideal as customized gifts for your friends and loved ones who are fans of Running Man! Free translation into Korean names provided at no charge!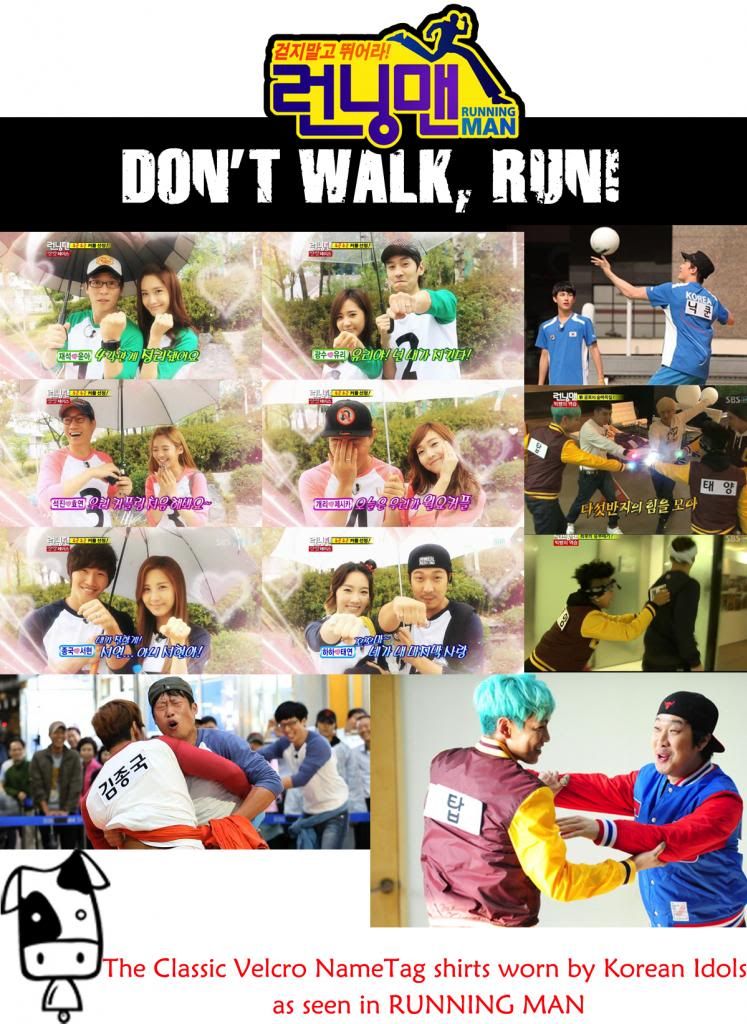 Enjoy a game of Bell Hide-and-Seek Race with your friends, and tear off your opponents' nametags for the ultimate victory!!!
Your choice of Customized NameTag in Korean, English or Chinese.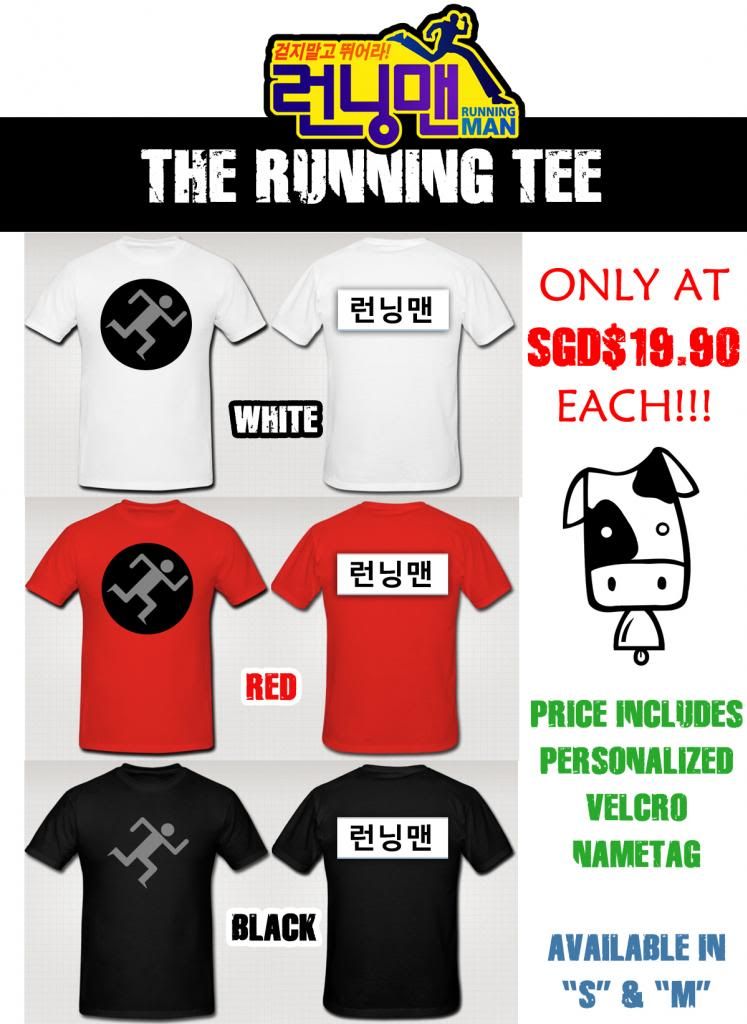 VISIT US NOW