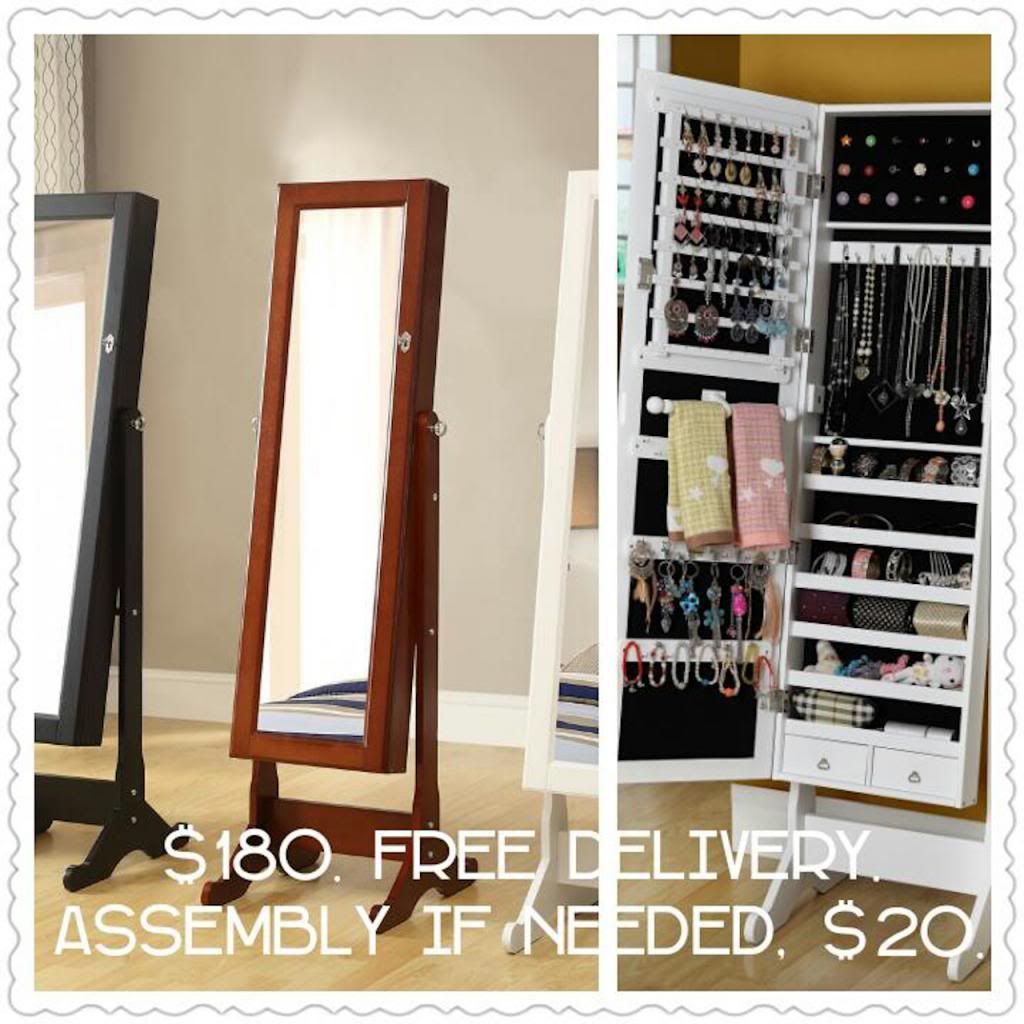 Looking for extra storage space for your accessories? This full length mirror jewellery cabinet is the ideal one for you!
· Only at $180 inclusive delivery within Singapore
· An additional $20 is required for installation & assembly
· Available in White, Black and Brown
· Material: Wood
· Detailed Dimensions: Overall height 148cm , Mirror body: 25cm x 109cm , Base stand of the mirror cabinet: 45.5cm x 41cm ,Cabinet size: 36.8cm x 121.5cm , Depth of the cabinet: 9.5cm
· Weight: 17kg
· Comes with a key lock
· Practical and attractive gift for your friends/wife/gf
· Great way to organize one's wardrobe
· Storage mirror allows you to save space by storing all your accessories, make up, perfume, ties and much more!
For enquiries or to place an order, please email to
[email protected]
or
[email protected]
with the following information:
- Name
- Contact number
- Delivery address
- Colour of cabinet
*Cash on delivery