.
CHEAP X-Doria SHIELD for iPhone 5
(with box)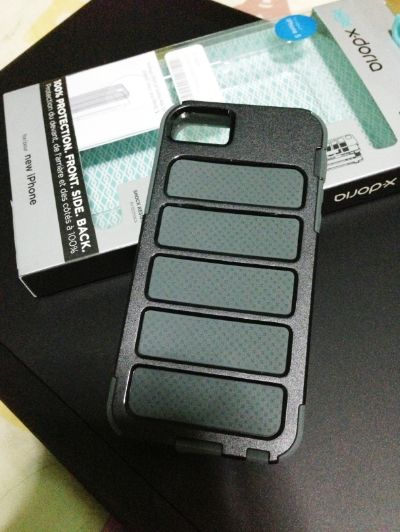 OVERVIEW:
100% All-Round Protection - Front, Sides, Back
Screen is protected by clear polycarbonate
Impact protection & shock resistant
All ports and controls are protected from dust and debris
COLOUR:
Light grey silicone (inner layer), grey-black matt hard shell.
CONDITION:
Quite new; used for less than a week.
Retail price at SGD 48
NOW SELLING FOR SGD 20
This is very cheap for a X-Doria case.
No "I want to see design then decide if I want to buy" please.
For more technical specs see
*here*
.
Meet at my place of convenience - AMK, town, City Hall, Raffles Place.
Interested, please contact wping.c [at] gmail [dot] com.
Thanks!
.