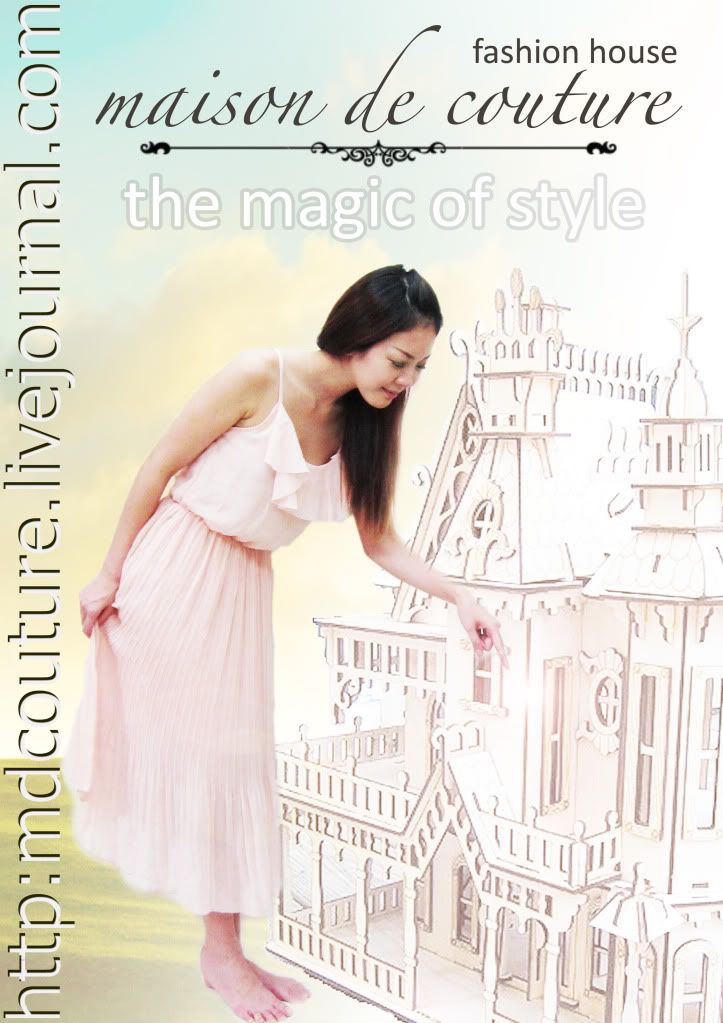 Who are they?
Maison de Couture (MDCouture), the name of the blogshop is translated to French from the English term ?Fashion House?.
They termed it ?Fashion House? because they desire to be the one blogshop to transform your wardrobe into a ?Fashion House?, full of their items!
What are they:
Are you challenging your lifestyle with time now? Do you even have time to go shopping? Are you always too busy with SCHOOL or WORK because you need to get good grades and earn a living in life?
Do you wish to have a budget and affordable clothing/ accessories to fit any occasion that you are heading for?
Do you have not enough clothing & accessories to dress up for; SCHOOL, PRESENTATIONS, OUTING WITH FRIENDS TO, TRAVEL, WORKING, MEETINGS, DINNERS, EVENTS, FUNCTIONS, NIGHT LIFE?
Are you satisfy with your style or do you want to be better?
Most importantly, DO YOU WANT TO STAY PRETTY despite all of the above?
If your answer is YES for the above, MDCouture is here to aid you because they know the problem that you are facing now!
MDCouture aims to bring all quality fashionable, stylish apparels in an affordable price to you at the comfort of your home.
With MDCouture, you can still be pretty, fashionable, able to keep up with the trend in an affordable and comfortable way.
They launch their collection with different kind of dressing for different occasion, in order to get a glimpse of what they have now and future, BOOKMARK and FOLLOW their social network!
Stay tuned to Maison De Couture - THE MAGIC OF STYLE.
Their firm believe:
Every customer is important to them and they will do their utmost best to go an extra mile for you. They believe in establishing trust and credibility for the long-term run.