KY's Zigzaggy Bandage Dress in Orchid Lavender (XS) (Brand NEW)
A boutique standard equivalent pc you have to grab it at 1st sight and i am pleased to re-launch this design with amazingly stunning and glam colors to suit everybody!
A great difference in terms of e hues as compared to the previous pastel light range .
I agree that not of us suit pastel light colors thus you babes will be delighted abt this new luxy shades we got in store now!
Do not miss this awesome figure flattering design with e most intricate workmanship and fab quality beyond raves from buyers!
Made of slinky elastane mixed polyster
XS
Ptp: 13 to 15 inches ( stretchable)
Waist across :12 to 13.5 inches
Hip across: 15 /16 inches
Length: 31 ( shortest end) 33.5 ( longest end)
Best fits a small Uk6 to 8
SGD33.50 (meet-up) / SGD35 (mailed)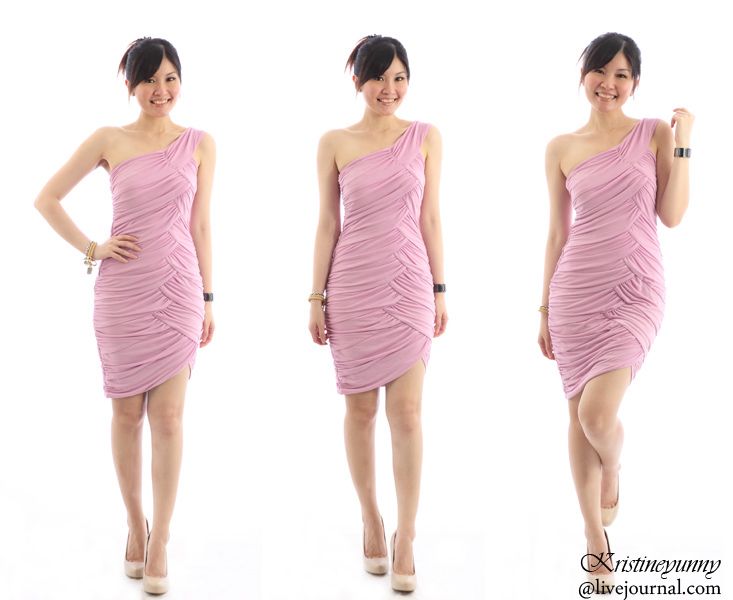 KY's Grecian Maxi in Soft Pink (S) (Brand NEW)
A luxurious classic grecian style maxi dress every lady should own smile.gif
Maxi is made of Viscose + spandex/polyster blend ( same as the previous lanched Jumpsuit)
It has a slight sheen and most importantly feels luxurious and expensive!
Alot of babes had laid their eyes on it ever since its seen featured in my FB/Lookbook in March.
its been a long wait and i assured its all worthy be it e quality ( as usual) and fab cutting that elongate and visually slims fown 1 instantly.
Be a goddess in it!
S
Ptp: 14/15inches
Underbust:12 to 16 inches
( stretchable)
Length:: 54 inches Frm shoulder down
Fits a uk 6 to 8
SGD35.50 (meet-up) / SGD37.50 (mailed)
LB Embossed Tank - Blue (BRAND NEW IN BAG)
Cool off-duty style starts here with a pair of denim jeans. Back is designed to be longer than front. Slightly smocked at back. Made of embossed cotton. Fits UK 6 to 10 best.
Measurements: 14.5" to 17.5" PTP, 22.5" down (front), 27.5" down (back).
SGD19 meet-up / SGD20 mailed

Please email

[email protected]

for fast deals. Thanks!