Hollyhoque HH Powerpuff Sleeves Blazer - Black (Brand New with Tag)

This blazer is the perfect one for the corporate meetings you have to attend, or an accessory every girl ought to own. Easy to match and throw on over any outfit, indulge in a bout of dress up fun!
Featuring one functional button and is slightly stretchable. Made of excellent cotton.
SGD27 meet-up / SGD28.50 mailed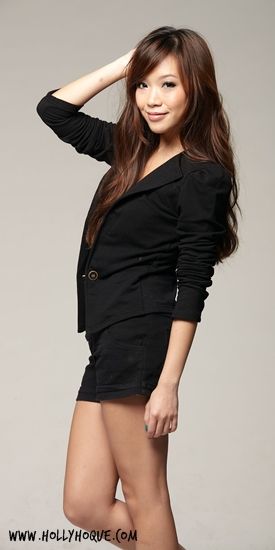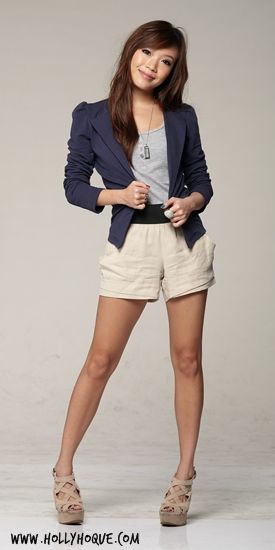 TVD Lace Bib Chiffon Blouse - Ash Blue (Brand New In Bag)
PTP 17.5"
Length 24"
Made of georgette chiffon
Slightly sheer for lighter colors, nude undergarments advisable
Fits UK6 - big UK8
We love the Victorian feel of this well made chiffon blouse with an elegant lace bib and pleated details, accompanied by a quirky Peter Pan collar that adds a vintage touch to your look! Pair it with a cute flared skirt or high-waisted shorts and it's perfect for a day out
SGD24 meet-up / SGD25 mailed
Bonito Chico Printed Shiftdress in Jade Green (Brand New Unworn)
Pictures were taken down from BC's old website, so took my own pics instead.
Brand New Unworn
Ptp: 15-17" (stretchy)
Length: 32"
SGD23.50 meet-up / SGD25 mailed

Please email

[email protected]

for fast deals. Thanks!