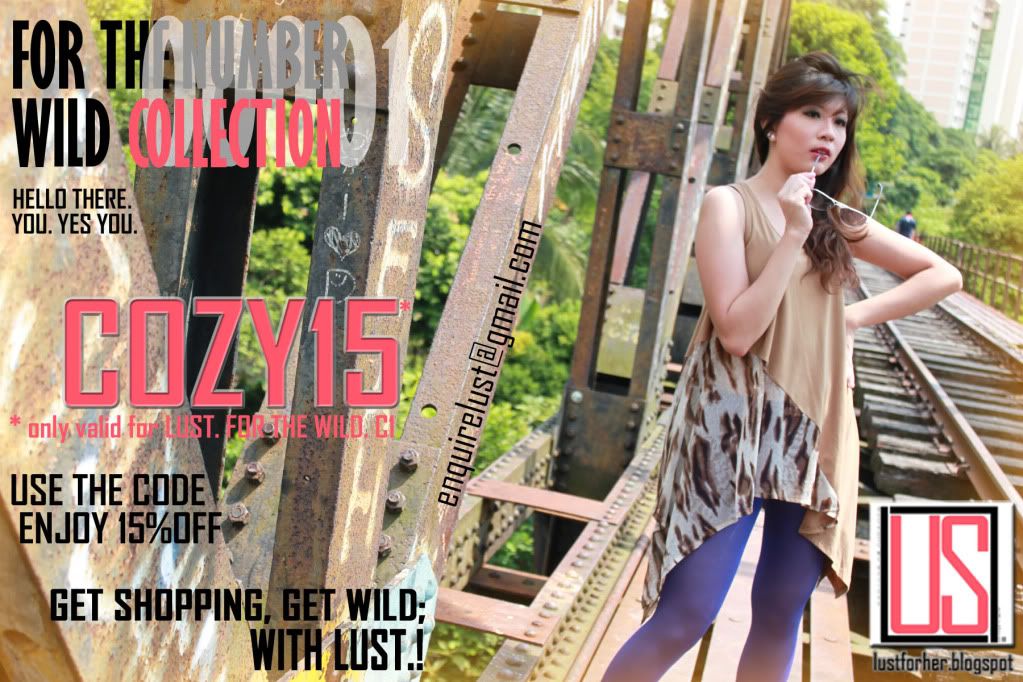 Visit Online Shop Here
LUST. is founded by individuals who believe there is more to life than just love. Be Wild, be Happy and Live in the moment!
Just enter the promotional code in the order form and enjoy 15% off your whole purchase.
Have great fun shopping with us and we hope to serve you well!